ASX Top 10 Portfolio
Portfolio management done for you

* We've added NEW FEATURES to this service

It now includes income shares & monthly video updates from Alan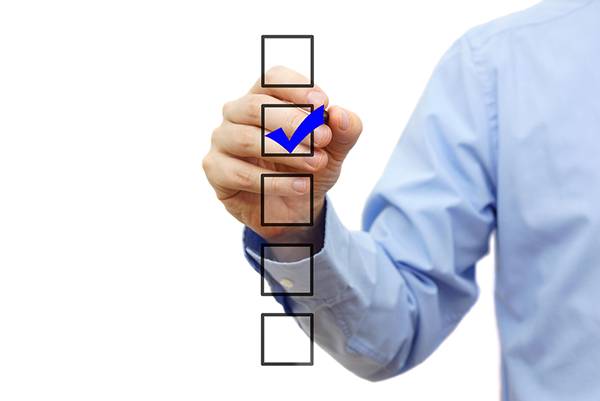 This is the service you have been asking for...step-by-step portfolio management. So Alan has created the ASX Top 10 Portfolio. It is very straight forward. No charting software is required.
Includes:
Top 10 growth shares
Income stock suggestions*
Monthly video market update by Alan*
This includes explanations of Alan's strategies going forward, depending on the stock market
*These are new features we've recently added to this service. We will be continually adding new features to this service as the stock market inevitably changes over time.
Growth and Income shares
Alan does all the research, filtering and analysis. All you need to do is follow the instructions in his weekly email. In fact this service is so uncomplicated there is no manual to read or system to learn. Everything you need to know is here on this page.
Alan's ASX top 10 portfolio is made of 10 shares that are selected from the ASX200 index to optimize for capital growth. Whilst the method employed is a well kept secret it is derived from the techniques and indicators originally developed for the Active Investing newsletter, a service that has been running continuously since  June of 2000. 
Typically, Alan's ASX top 10 portfolio is made up of high liquidity, dividend paying stocks, and whilst we can't show you the current portfolio here are the 10 shares from early 2014:
Example of an ASX Top 10 Portfolio from early 2014
IAG   WES   BXB   ORG   TLS   MQG   SUN   CSL   WBC   CBA
The portfolio is actively managed by Alan and you will receive weekly instructions via email telling you what to do – of course most of the time you will have to do nothing. Below is the content of a typical weekly email.
Typical email with specific, brief instructions

When there is a buy/sell instruction it will be very straight forward:
Instructions: Sell WES at position 2 and buy AMP
Or you may have to hold cash:
Instructions: Sell WES at position 2 and hold cash
The ability to sell down to cash is extremely critical in volatile market conditions. So if an event were to occur similar to the 2008 GFC, Alan can signal to sell down to cash just like he did back in late 2007.
As it is made up of leading blue chip shares and the management strategy has a medium term horizon, it can be considered low risk and suitable for use in a self managed superannuation fund (SMSF). 
The portfolio includes highly liquid, large capitalization blue chip shares that commonly pay dividends
The ASX top 10 portfolio will sell down to cash in the event of a broad market down turn  
"This is the service you have been waiting for...
step-by-step portfolio management,
specific instructions on what to buy and when to sell"


Alan Hull, March 2015
Below are the comparative performance figures for my ASX top 10 portfolio and the ASX200 index. These results are capital growth only and therefore exclude dividends and the cost of brokerage.
Annual performance figures
Year
ASX Top 10 Portfolio
ASX200 Index
2012
24.9%
14.8%
2013
24.4%
14.0%
2014
7.4%
1.5%
2015
6.0%
-2.4%
2016
-7.8%
7.4%
2017
5.7%
7.1%
2018
-4.7%
-6.9%
Caution: Simulated or "back tested" results are not actual results. These results were obtained in a vacuum and not subject to forces and events that could have altered the results. We recommend you consider these result along with all other relevant matters before engaging with this product.
The past performance of this product is not and should not be taken as an indication of future performance. Caution should be exercised in assessing past performance. This product, like all other financial products, is subject to market forces and unpredictable events that may adversely affect future performance.
Questions
What's the minimum starting capital required?
Using a discount broker, Alan recommends no less than $50,000. This is because the cost of the service itself and brokerage fees would seriously hamper your returns if you were to invest any less than this. 
Will there be dividends and what should I do with them?
The stocks in the portfolio are selected from the ASX200 index and typically pay dividends. Furthermore the average holding time is more than one year, so you can count on dividend income. Whether you decide to cash in the dividends or reinvest is an individual choice where the tax implications should be discussed with your accountant or tax advisor.
Do I buy all the shares in the portfolio straight away?
Definitely no. Each week you will receive an email with a list of ten shares and an action for each share. The action could be to 'Buy', 'Buy/Hold' or just 'Hold'. You must follow these instructions which will change from week to week.
Will I be trading every week?
Definitely no. The average holding time is more than one year and therefore you won't even be trading every month. You can expect less than 10 trades per year during normal market conditions. Where a trade is considered to be one sell plus one buy instruction.
"Sign up now for step-by-step portfolio management"
Alan Hull, April 2015
Get started with Alan's ASX Top 10 Portfolio...
1. Download the subscription form for Alan's ASX Top 10 Portfolio
You will receive confirmation of your subscription via email
Then you're on your way to uncomplicated portfolio management!
Share this article: