ETF Top 10 Portfolio
Introducing my new ETF Top 10 portfolio service
...identifying the most profitable Exchange Traded Funds

Exchange Traded Funds, commonly known as ETFs, are being used more and more by Australian investors as the core of their portfolios. And they are providing excellent returns with superior diversification. Exchange Traded Funds (ETFs) are traded on the ASX just like ordinary shares. They have ASX codes like STW, IOZ, NDQ and are bought and sold in exactly the same way you would buy and sell CBA, BHP or TLS.
And they are becoming more and more popular with investors around the world as they are proving to be just as profitable as share portfolios, but with much higher diversification and lower volatility. This means they have the same benefit with less risk and without the need for individual stock selection.
Of course there are individual shares that outperform the broader market (and their associated ETFs). So the commonly adopted approach is to hold a basket of 3 or 4 ETFs as your core portfolio while still having other portfolios & holdings which are deemed satellite investments.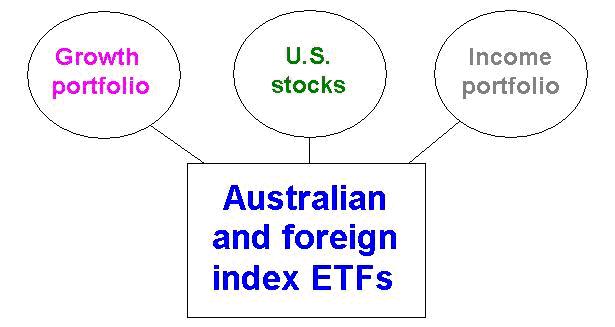 But there are a lot of products and a lot of misinformation for investors to sift through. So I have developed my new ETF Top 10 portfolio service where I do all the sifting for you, identifying the top 10 most profitable (and safest) ETFs and then you use the top 4 ETFs from this list to create the core of your portfolio. What's more, I update the ETF Top 10 portfolio every week so you aren't caught napping.
This is a sample of the ETF Top 10 portfolio that is sent out each week by email…

The weekly email includes the latest portfolio, an explanantion of all information being provided and instructions on how to use it. The following performance for 2017 is from inception in June 2017 and is for total return, including distributions.
Annual performance figures
Year
ETF Top 10 Portfolio
ASX200 Cumulative Index
2017 (from June)
9.2%
8.1%
2018
-1.0%
-4.2%
"Sign up now for step-by-step portfolio management"
Alan Hull, January 2018
Get started with Alan's ETF Top 10 Portfolio...
1. Read an article with more information about ETFs
You will receive confirmation of your subscription via email
Share this article: