ALAN HULL TV
Now you can watch Alan analyse his stock picks every week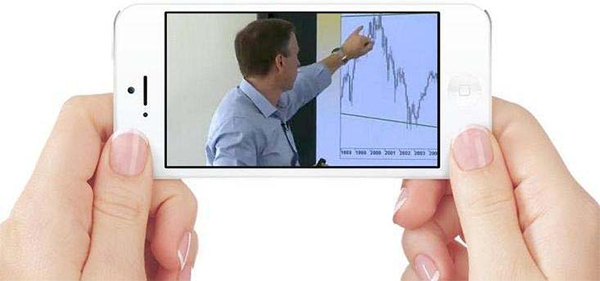 Watch Alan on your PC, Tablet or Smartphone from anywhere in the world.
Do you want to see Alan's stock picks every week? 
Do you want to watch how he analyses charts?
Do you want to Alan to analyse your stock picks?
If you answered yes to any of these questions then ALAN HULL TV is for you. This is a video show where Alan looks at charts and analyses them showing you what to look for. And not just his picks - you can send in trade suggestions for analysis as a subscriber too!
Since this video is done in real time the stocks and the analysis will always be relevant.
Each weekly show of ALAN HULL TV is available on Monday evening from around 8.00pm. The show generally has the following format
Charts of general interest e.g. global indices etc
Alan's stock picks e.g. charts of stocks that Alan likes (and doesn't like)
Analysis of trade suggestions that you've sent in before the show.
And so you understand what Alan is doing, you'll also receive 12 complimentary tutorials on technical analysis when you subscribe.


** Watch a recent episode **

Thank you for watching!
Further details about the show
Each show will run for approximately half an hour. Any stocks that Alan identifies and likes, he will explain how he would enter the trade and how he would manage the trade once he's entered it.
As a subscriber, you can submit one trade suggestion each week, and we guarantee that all submissions will be analysed.
Here are the guidelines for submissions...
Each subscriber can submit one trade suggestion per week
Stocks must have a reasonable amount of liquidity (turnover)
Stocks suited to weekly analysis are preferred over daily analysis
All acceptable submissions will appear in the show where some will be analysed in full using charts while others will appear on summary slides at the end of the show. Alan reserves the right to decide which trade suggestions will be used for chart analysis. And as this is a weekly show, stocks that are well suited to weekly analysis will get preference.
Alan may also from time to time give a tutorial on technical analysis or trading in general.
Click on the link below to download the subscription form. It includes price details
You will require Adobe Acrobat Reader to read this file. If you do not already have Adobe Acrobat Reader on your system, then click here to download it from Adobe's website.
Frequently asked questions about ALAN HULL TV
Is it a live show (webinar) that I have to watch on Monday night?
This is not a live show. The show is an online video that is posted online each Monday evening.
When and how do I submit any trade suggestions I want Alan to review?
You can submit trade suggestions anytime up to and including Friday before the show
How will I know when the show is available on Monday night?
When the video is available you will be sent an email reminder
Read what some of our subscribers are saying about ALAN HULL TV
"I must say, the [ALAN HULL TV] stocks you have looked at are doing very well – thank you.  I now own 11 of your recommendations, although 3 were ones I already owned and 2 came from ActTrade.  If you keep doing so well, I will become very frustrated by the 10 trades / 10% of capital requirement!    Congratulations…"
S. Hempel
July 2014
Melbourne

"I have been buying on your ALAN HULL TV recommendations and wanted to share the results with you. SIR and MNF are rocketing along - CGF,  DTL and MIN are going along nicely - GUD, SGH, and SKT are a bit slow but are starting to look up now. I know it is early days but my buys on your recommendation are looking strong."

M. O'Connor
July 2014
Perth
"If you own or want to own Australian shares
then you can't afford 

not

to subscribe to ALAN HULL TV"


Alan Hull, December 2014
Get started with ALAN HULL TV...
Download the

 AHTV subscription form
Complete and return the form (return details are on the form)
You will then receive your log in details to the AHTV members area
Your copies of the
12 tutorials on technical analysis
will be available for download from the AHTV members area
Share this article: