How long is long term when investing?
And, for that matter, how short is short term when trading? 
This article explains how to find your own personal time frame when trading or investing.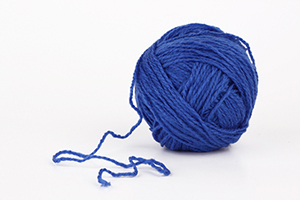 How long is long term? Well, there is no ready answer to this question. This is because is it all a matter of perspective. It's a bit like asking "How long is piece of string?".
Some day-traders consider a week to be a very long time whereas some investors consider a week to be a mere blink of an eye. So while there is no definitive answer we can provide some helpful guidelines using Alan's perspective to long term investing and short term trading.
Before getting in to it, realize that this is important information. You will need to clarify this for yourself with your own perspective on the stock market; particularly if you are considering using a new trading technique or system. You will want to know if the parameters fit your own perspective of long term versus short term. There are some tips below to help you determine what time frame might best suit you.
So what does Alan consider to be long term? Any trade lasting from about 1 year to 5 years and beyond would be long term. Between 3 months and 1 year Alan would consider to be medium term, and from 1 week to 3 months would be short term.
Alan's view:
Long term - 1 year to 5 years
Medium term - 3 months to 1 year
Short term - 1 week to 3 months
It should be no surprise that these time frames fit with our trading systems. The Blue Chip Report is a long term system as is the Active Investing strategy. Typical profitable trades from these systems last for roughly 1 year or more.
Whereas Active Trading and Breakout Trading are short to medium term systems. Typical profitable trades from these strategies last roughly between 2 to 6 months.
Now, we haven't mentioned how time frames of less than 1 week could be classified. This is mainly because these time frames don't fit with Alan's philosophy; he doesn't go there. Trading on a day by day basis or intraday basis is hard work.
But to carry on the theme of terminology used here, less than 1 week would be very short term. And, intraday, in Alan's view, should be clarified specifically - using the term 'intraday' along with the hour or minute time period in question - so there is no confusion.
So how do you determine which time frame suits you?
The best way to do this is to consider how often you wish to monitor the stock market. For example, if you are busy with retirement or paid work and checking the market once a week fits your lifestyle than any of the strategies above, but particularly the Blue Chip Report or Active Investing might suit you. If you prefer to watch the market more frequently, say several times a week, then short to medium term strategies like Active Trading and Breakout Trading might fit your personality.
If you would like to read more about each strategy click on the links below...
A Platinum subscription will give you the 4 PDF newsletters for one low annual fee. If you are interested in the Platinum offer please click the following link to contact us for the details.
Click here for more articles and videos