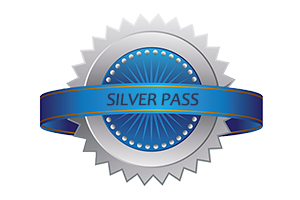 Silver Pass
Lifetime Subscription
Total access to all online products and services 

(lifetime subscription)
A complete DIY investment solution
There's always an investment opportunity. If the market is rising then you're trend trading. If it's down then yields are up and it's time to hunt income shares. If the market isn't trending then you can trade with our breakout trading newsletter. And with Alan's SILVER PASS you will have access to all of these products and more.
The SILVER PASS gives you access to everything except the face-to-face courses.
Newsletters
ALANHULL TV
Portfolio management - ASX Top 10, ETF Top 10 & US Top 10
Online courses - Beginner course
A diverse range of products and services
Blue chip shares - invest for income and growth
Small capitalisation shares - trend trading and Breakout Trading
Whatever your preference - written newsletter and weekly videos
Conventional and short selling strategies - invest in rising and falling markets
The SILVER PASS includes all future online products as well
We know succession planning is a big issue for many DIY investors and so we have made the SILVER PASS fully transferable to other family members. We're also very serious about investor education so your family members can start doing the Beginner course straight away and receive all our subscription services as well.
Pricing & availability
The SILVER PASS is available for a one-off payment of $7,500 and any outstanding annual subscriptions will be credited back on a pro-rata basis.

We've been supporting DIY investors since the 1990s and providing lifetime subscriptions since 2009. So that we can continue to maintain a high level of service to all of our clients there is a limited number of SILVER PASSES available.
To contact Alan for more information and receive an application form, please click on the button below