Newsletters
Eight ready-made strategies
For a complete vertical solution to investing in the stock market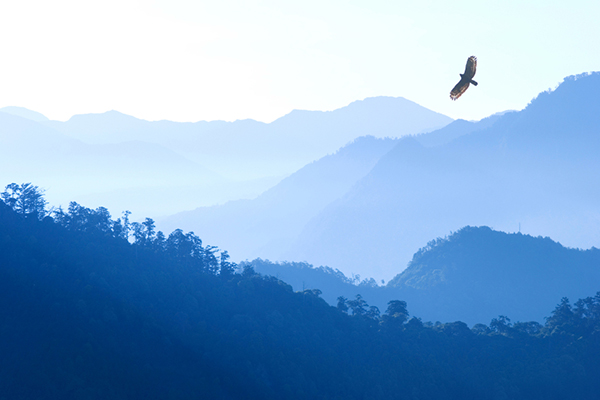 Alan's weekly newsletters will provide you with a complete solution for investing and trading in the Australian (and now the U.S.) stock market. From managing your own blue chip growth portfolio to income investing to short term breakout trading ... you'll find a solution here.
Our newsletter range
There are eight newsletters in our product range
Skip to the bottom for Package deals on these newsletter
Low risk strategies
The ASX Top 10 Portfolio, the Blue Chip Report and Active Investing are the low risk strategies of our product range. Alan recommends allocating 50% to 100% of your portfolio to these strategies.
The U.S. Top 10 Portfolio is our newest service and is in a category of its own as it is low to medium risk. This is because investing in U.S. stocks will expose you to currency risk as well as market risk. Alan recommends a capital allocation of no more than 25% of your portfolio.
Active Trading and Breakout Trading are our medium risk strategies. Alan recommends allocating between 0 and 30% of your portfolio to these strategies.
Finally, ALAN HULL TV is more an educational tool. In this weekly video newsletter Alan covers charts of interest (including indices from around the world), plus specific trading opportunities currently in the stock market and how to go about trading them. Alan also comments on stocks picks from his subscribers.
"Many of these strategies are suitable for
self managed superannuation funds (SMSFs)"


Alan Hull, September 2015
Below is a short summary of each strategy. Click on the links to read more about each system.
ASX Top 10 Portfolio
This is a blue chip trend trading system that we believe is ideal for SMSFs. This is the least complicated strategy in our range because Alan selects the stocks for a growth portfolio and emails them to subscribers each week. He also indicates when to sell stocks.
Most importantly, in variable market conditions, Alan indicates when to reduce holdings or, if conditions are favourable, when to start building your portfolio again. Thus subscribers are benefiting from the experience Alan has built up from investing in the stock market over the past several decades.
ETF Top 10 Portfolio NEW
If you want to track broad market performance rather than leave your unallocated capital sitting in cash then this is the simplest and most cost effective way to do it. Alan optimizes his ETF Top 10 portfolio by identifying the best performing Stockmarkets around the world.
And this strategy can even profit in falling market conditions using inverse ETFs. Investing in Exchange Traded Funds is less risky than individual shares because of their level of diversification and therefore the ETF Top 10 Portfolio comfortably meets the prudential requirement for Self Managed Superannuation Funds.
US Top 10 Portfolio
To create the US Top 10 portfolio Alan is using a combination of the Dow Jones index's and the NASDAQ 100 index's constituent shares. From this pool of slightly less than 130 stocks he then applies strict technical criteria for identifying rising trends. This distills the universe of 130 stocks down into the 10 fastest rising stocks, across a medium term timeframe.
Just like the ASX Top 10, the U.S. Top 10 Portfolio is one of the least complicated strategies in our range because Alan selects the stocks for a growth portfolio and emails them to you.  And here again Alan indicates when to reduce your holdings or, if conditions are favourable, when to start building your portfolio again.
Blue Chip Report (BCR)

This strategy is a medium to long term blue chip trend trading strategy that is very robust and takes only about 15 minutes to execute each week.
This is Alan's premium newsletter service as it contains his topical weekly market commentary.
Active Investing (AI)
This is a medium to long term trend trading system and it is Alan's original newsletter. It has been in continuous publication since July 2000.
It is designed for those who want to be more hands on with chart analysis yet it is still has the convenience of weekly execution. It includes a bonus strategy for income investors: weekly asset class share search results.
Active Trading (AT)
This is a short to medium term trend trading system. The mechanics of the system are very similar to Active Investing but are done on a shorter time frame. The result of this is small cap shares tend to be identified compared with blue/green cap shares from the Active Investing strategy.
Breakout trading newsletter (BTN)
Breakout trading is a fast moving momentum based trading system. It uses momentum to capture profits from a rally that follows a breakout from a period consolidation. So this system is quite different from the others which are essentially trend trading systems.
Whilst trend trading is Alan's preferred method of trading, sometimes there aren't many trending stocks around, and that's where breakout trading becomes a really useful strategy.
ALAN HULL TV
This is Alan's weekly video newsletter. We believe is it worth watching. Each week, Alan's discusses charts of interest which generally includes the major indices from around the globe. Then he discusses stock that he has selected and any trading opportunities he has identified. Alan also discusses stock selected by his subscribers, providing tips and techniques on buying, holding and selling. Many of our viewers find it very educational.
Which strategy will suit you?
Platinum subscription
We're sure that you'll find one or more of these strategies will suit you; whether it is the longer term trend trading or shorter term breakout trading.
While each system fits into its own area of stock market movement, the systems can be used concurrently. If combining the strategies interests you then our Platinum subscription may be appealing – it includes all eight newsletters for one low annual fee.
"My Platinum Subscription includes all eight newsletters"


Alan Hull, June 2017
Silver Pass
Do you want ongoing education as well as all the newsletters - and for a lifetime? Alan's SILVER PASS is a one-off-purchase that gives you that. It includes all 8 newsletters and online courses from now, but also any new online products developed in the future. The SILVER PASS is also tranferable to your children for ongoing wealth management. Read more about Alan's SILVER PASS by clicking on the link below...
"My SILVER PASS is a complete
stock market solution for savvy investors"


Alan Hull, October 2015