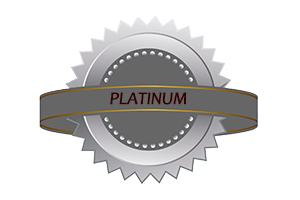 Platinum
Annual Subscription
A package of 8 newsletter services in an annual subscription
A complete vertical investment solution
There are many ways to tackle the stock market. You can invest in blue chip shares using a long term strategy or delve into shorter term trading in small caps.
In fact, many people like to have a range of strategies at their fingertips so they can diversify their portfolio across time frames and stock types.
With the PLATINUM subscription we give you a range of strategies for a complete vertical investment solution.
A diverse range of products and services
Please click on the links above for more information about each strategy. You'll find a variety of delivery formats; written newsletters and weekly videos. You'll also find strategies that cover the following areas of investing and trading in the stock market.
Blue Chip shares – invest for income and growth
Optimize a core portfolio of Exchange Traded Funds
Invest in U.S. stocks - including the NYSE & the NASDAQ
Small capitalization shares – trend trading & breakout trading
Conventional & short selling strategies – invest in rising & falling markets
Click the button below to get started!